When we first started looking at non-academic career options after our PhDs in cognitive science, it seemed that it was our 'soft' skills that would transfer beyond academia to the 'real world' — things such as resilience, critical thinking, communication and collaboration. These do transfer, of course, but after being on the other side of the recruitment process in management roles at a government agency, we now think this undersells the more academic skills developed during a PhD.
When you apply for an academic role, the main focus is on your track record: your ability to attract external funding and to publish and present your research in peer-reviewed outlets, for example. The skills underpinning this track record probably seem almost uniquely academic: writing a grant application; conducting literature reviews; performing statistical analyses on data you've collected; publishing and presenting that work. But these skills also translate into the non-academic world.
Writing grant applications
Writing a grant relies on coming up with a fundable idea that reflects the funding organization's priorities; developing a programme of work based on this idea, often lasting years; specifying outcomes, outputs, benefits and significance; and outlining a detailed and justified account of how much it will cost to get the work done.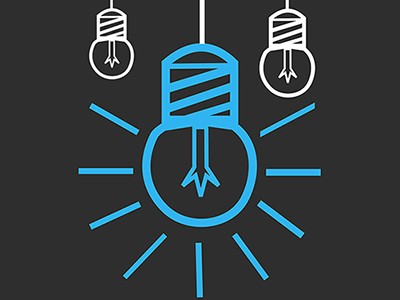 Collection: Mentoring
This gives you the ability to justify a request for financing. Outside academia, we've both had to convince someone to drop some cash, whether it's for hiring staff, running a project or procuring a piece of software or equipment.
This process became so much easier when we realized that it was just a mini grant application, renamed as a pitch or business case. 'Outcomes and outputs' become 'deliverables'. The concept, and the need for a detailed, justified budget, is much the same.
For example, to bring on additional staff members, we've needed to argue why our team, rather than another, should expand, highlighting the benefits to the organization. This involves outlining what the new team member will do, recommending a salary and describing the tasks they will perform. The context is different, but each of these steps should be familiar to grant applicants.
Analysing data and synthesizing evidence
Most modern organizations rely on data analysis and evidence-based decision making. Many have data warehouses full of hundreds of tables and millions of records, of variable data quality, mostly created as by-products of normal business processes. J.M. has analysed financial data comprising many billions of records; S.B. has worked with business users and data specialists, in an environment comprising more than 150 source systems, to determine the right information to display in dashboards for audiences ranging from front-line staff members to executives. Knowing how to use and understand data is the key skill in this situation.
That doesn't mean that analytics requires the experience of a bioinformatician or a computational scientist. But if you worked with data during your PhD, you will have developed transferable data skills. At times, we each spent weeks during our PhDs trying various data transformations, and learning and deploying statistical techniques to make sense of our experimental data. The experience has stood us in good stead in the non-academic world, where data are messy, incomplete and drawn from many sources.
Collection: Nature Research Tech
A related skill is the ability to synthesize and extract new conclusions from complex evidence bases, a skill we practised every time we did a literature review, or tried to make sense of apparently contradictory findings from our own studies. We've used this skill outside academia to understand the environment that our organizations operate in, to make sense of reports that do not accord with our experience and to solve business problems that at first seem intractable.
Working on 'greenfield' projects that start from scratch (S.B.) and with two financial-technology start-ups (J.M.), we've needed to understand the wider business context, conduct market research, talk to potential investors and investigate how other organizations have solved similar problems. To consolidate these inputs into cohesive plans and proposals, we drew on the synthesis skills from our PhDs.
Publishing or presenting your work
Experience of writing and presenting during a PhD fits well with the selection criterion of 'high level written and verbal communication skills', often found on job advertisements. This experience is crucial for all manner of non-academic job demands. These include synthesizing evidence into a report, crafting an argument for a business case and presenting an idea to your peers, your boss or your organization's executives.
Despite being out of academia for almost a decade, we still say (and write) things such as 'heuristics', 'confirmation bias' or 'family-wise error rate'. We know the words, we know the concepts and we know how to explain them. In our current roles, however, we're equally likely to hear ourselves saying 'kanban' (a method of managing work flow) or 'star schema' (a way of organizing data in a data warehouse). We've developed a skill set in which we can learn the vocabulary of a discipline (or organization); use this vocabulary meaningfully and correctly in written and verbal communication; and explain the terms for those who might not be familiar with them.
A PhD is a qualification, and just as for any other qualification, the skills and experience it gives you can and will shape your approach to work — in whatever context that work might be.